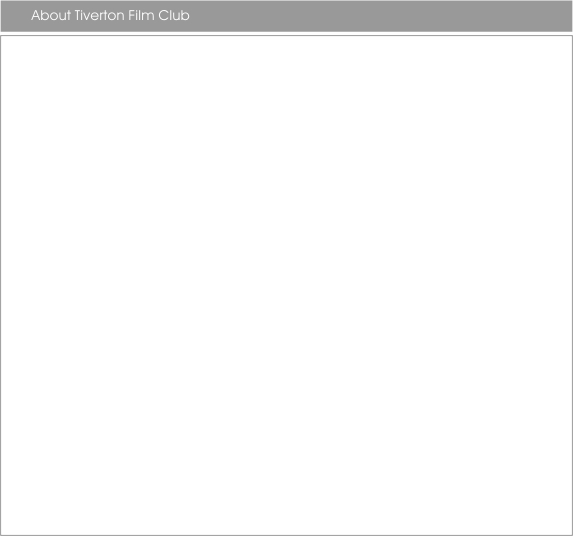 History Of The Club
.
Tiverton Film Club was set up in 1999 by a small group of film enthusiasts who felt, at the time, that there was a lack of good quality films available in the Tiverton area.

We are now in our sixteenth season, and have shown over 150 films from the UK and around the world. Our aim is to show good contemporary films that would not have been available in the Tiverton area, and our choices include many films that have received high critical acclaim and awards at international and national film festivals. A large number of our films are sub-titled, and are selected from both mainstream and independent sources.

The Club has a regular season of monthly films from September to June each year. We originally started our Film Club meetings at the old East Devon College in Tiverton, and then moved to the New Hall in Tiverton for a few years. We are now back where we started and have returned to the excellent revamped venue at the renamed Petroc College in Tiverton, which has up-to-date sound and vision facilities plus raked seating.

Club membership has grown steadily, particularly in recent years as a result of our choice of venue combined with our broad range of critically successful international films.
Club Committee
.
The club is run by an annually elected committee of members who choose the films to be shown and deal with the film bookings and administration of the club's affairs.